Introducing eztickets.ca!
Tickets for community groups and local events!
Friday, June 14, 2019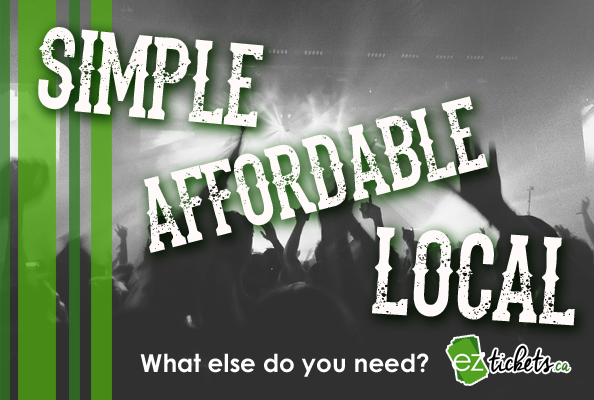 Introducing eztickets.ca, a new Alberta-based ticketing solution, built from the ground up for local events.
When the Leduc Black Gold Rodeo needed a new ticketing solution, they looked at all the options on the market to find something that gave them all the pieces they needed. At the end of their search, they realized that nothing quite fit the needs of a mid-sized event like theirs. Most ticketing solutions are originally created for huge venues -- superstar rock concerts, major league sports matches -- then scaled down to fit the needs of smaller events. This means that features are usually removed to hit an affordable price point for a small event.
With eztickets.ca, we added the features we needed, and built it to work the way a smaller event needs it to work. We didn't build it to hit a price point, we built it to do everything we needed it to do.
That means it's customizable to your event, easy to use, and features a full support team on standby to make your event a success. For larger events, we'll even offer on-site support to make sure everything goes smoothly.
Add into that online and in-person ticket purchases all through the same system, a digital scanner to take tickets on the spot, smartphone integration to allow users to skip the printer and save some paper, and real-time, in-depth reporting to help your event know what's working and what isn't.
All this for no percentages, and no monthly fees, just a simple per-ticket charge that can be incorporated, or added to the ticket price, at your option.
Sound interesting? Then let's talk
Send us an email at info@eztickets.ca and let's see how we can help you.